JOURNALIST: You are working on a cycle of several symphonies, the first of which is the "SunSymphony". Which other symphonies are part of this cycle?

PETER HUEBNER: Altogether, there will be nine symphonies: the "Sun Symphony", the "Moon Symphony", and the "Star Symphony", as well as the five symphonies of the earth, water, fire, air and space. These eight symphonies find their common basis in the ninth symphony, the "Symphony of Life".

In these nine symphonies I want to show the complex play of the inner and outer natural powers in human life according to the rules of the classical symphony, and at the same time, open new doors for the musical craft.

In this cycle, I try to show the field of inner-human development, according to the rules of the classical symphony. In this respect: Nothing fundamentally new!

JOURNALIST: Herr Huebner, you consciously hold your musical work in the tradition of the great classical composers.

But as you very often also employ electronic means to realise your work, even experts keep asking, why you, in particular, who is so committed to nature, very frequently use electronic means, and not exclusively and logically "natural" instruments?

PETER HUEBNER: If a composition has matured in me, then I hear it inside, sounding full of life.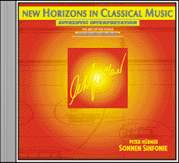 Sun Symphony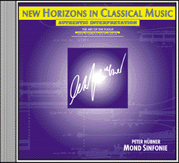 Moon Symphony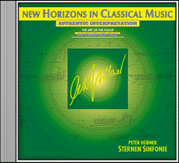 Star Symphony